The Minister for Sanitation and Water Resources (MSWR), Mrs. Cecilia Abena Dapaah, and her technical team on Thursday, April 8, visited the Accra Compost and Recycling Plant (ACARP) for first-hand information on the activities of the faculty.
Speaking to the press after her visitation, she assured the Jospong Group of Companies (JGC) of government support to grow higher and all private companies that will invest in sanitation. She also charged the group to lead in the waste to energy space (green energy) with the Executive Chairman's track record.
Mrs. Abena Dapaah expressed satisfaction with ACARP operations because they have lived up to expectations. "Where would we have put the 7,149,922 tons of waste Ghana generates yearly if there were no projects like ACARP"?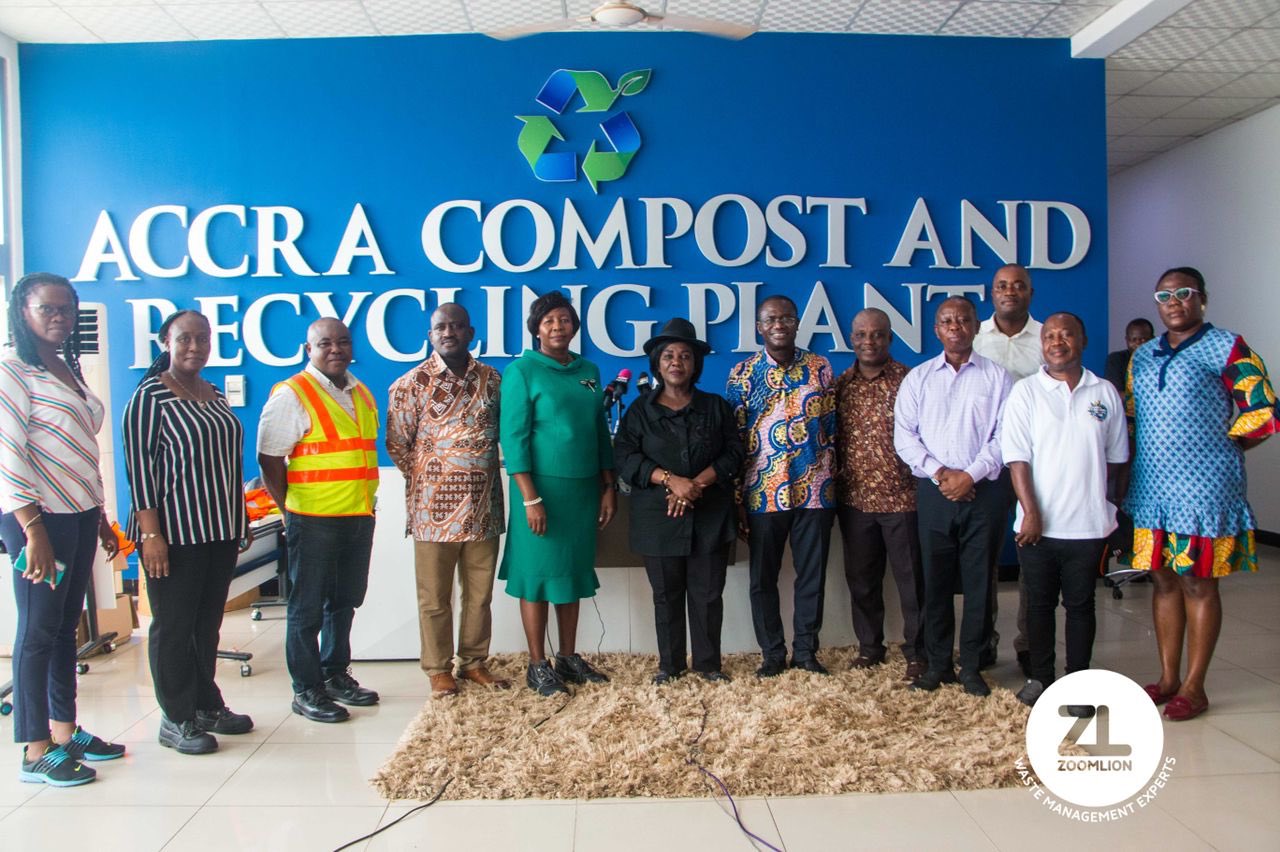 The Sector Minister also seized the opportunity to encourage Ghanaians to cultivate the habit of waste separation first in the homes.